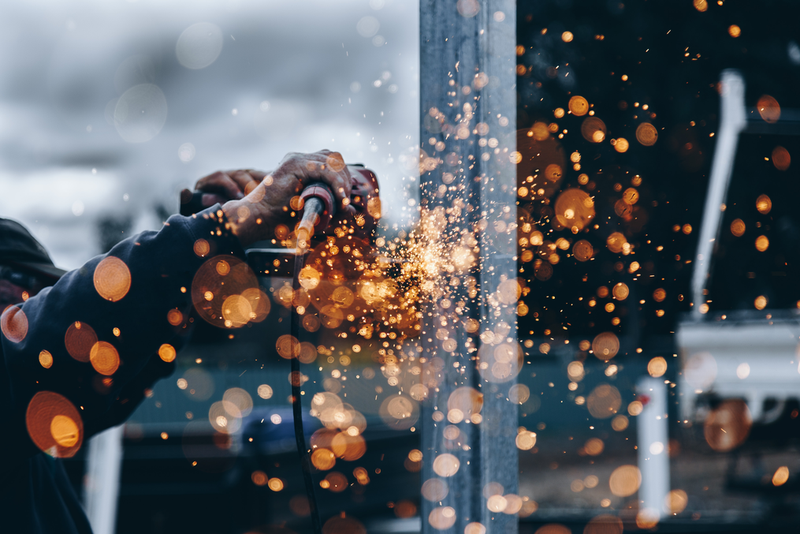 We have extensive experience in advising owner-managers, private equity funds, boards, and management of industrial and manufacturing companies on recruitment at all levels. We know your challenges and have seen them before. Whether it is high-volume production, process industry, component and assembly production, series production or customized solutions or both - and whether it is a subcontracting business or a company with its own products and solutions.
We see increased globalization, supply uncertainty and increased competition for new designs and manufacturing methods as challenges that are shaping the industry. This requires specialists, the right composition of teams and, above all, management skills to realize your company's strategy.
In addition, customers are increasingly demanding that the industrial, production and manufacturing sectors become digital and automated, and demonstrate environmental and social responsibility.
Digitalization and Industry 4.0
Industry 4.0 encompasses the integration between the digital world and physical production. There are many examples of this in Danish industrial companies. Companies are working every day to make their production as efficient as possible in an increasingly digitalized and automated industry. This calls for new and different skills at all levels - from top managers, leaders and specialists to operators and industrial technicians.
One size fits no one!
Industrial companies and our customers are not in standard situations. That's why recruitment is never standard - at least not for us.
It is a key process that must support the strategic ambitions of the company and therefore must continuously reflect and mirror the changing needs of companies. That's why we tailor our processes to your individual needs, which we define together. We are not a standard supplier, but an advisor, sparring partner and "enabler" for the realization of your business strategy.
Recruitment is our core competence, and we find top executives, middle managers and specialists. You may also want an external assessment of the skills you already have in your company, so that together we can look at what can be optimized to make the most of your company's potential.
Contact Anders or Jesper if you are curious about how we can help you.
Companies we have already helped.